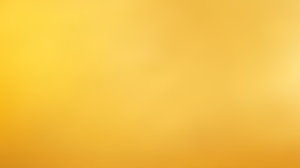 LEFT ME FOR DEAD
DITTO MUSIC
Release Date: 19th October 
Hip Hop/Rapper Clay Dub hailing from South LA is set to release his latest track taken from his 3 part short film song series titled Left Me For Dead on the 19th October.  
The second track of this installation is a nod to his early inspirations from artists such as Tupac Nate Dogg and J.Cole. Left Me For Dead is an upbeat hip hop track that showcases not only his lyrical genius but also his impressive composition. The addition of dark, synth tones gives us a fresh take on Hip Hop.  
The song was written about fighting off the non believers and dreaming big when you are surrounded by doubters and his positive mental attitude truly rubs off on the listener.  Clay Dub describes his 3 part short film song series with the following statement. "Traditionally, people score films with music. Well I wanted to try something different and score music with a film. So, I took 3 of my original songs that have ENTIRELY nothing to do with one another, and wrote a 3-part story to them." - Clay Dub  
His first edition of the series 'Best Friend' was featured on many publications such as The Word Is Bond and Hip Hop Magz, using words such as 'soul thumping rythmn' to rightly talk about his sound. It also achieved spots on many major playlists such as 'Rap Brain' by STOPIFY and 'Rap Empire' by Noble Vybe. Now boasting over 10,000 views on You Tube, he is in good stead for track two being released.  
You can catch Clay Dub live in NYC at Club Pyramid on October 23rd and in Washington D.C. on Friday 26th October for Young Black Leadership Summit.  
Clay Dub's Left Me For Dead will be available to listen on all major digital platforms on 19th October.